Chaman Sahu
President
Chaman grew up in a village named Deori near Bhatapara. He attended Govt. Engineering College (Now known as NIT) Raipur and earned bachelors degree Mech Engineering. He also has master's degree in Mechanical Engineering from IIT Mumbai. He has been residing in USA since 1998. He currently works as a senior structural analysis engineer at the Boeing company in Seattle area. He lives in Bellevue with his wife, Dhanu and son, Arnav. Chaman enjoys visiting new places, hiking and cooking in leisure time. He also regularly volunteers at Gurukul Sunday School and at the ISKCON temple.

Ravindra Dewangan
Vice President
Ravindra Dewangan belongs to Durg. He had his schooling in Durg. He currently lives in the Greater Seattle Area with his wife Reena and two children. He is a great supporter of NACHA, an organization that brings Chhatisgarhi together. He always welcomes Chhatisgarghi families and encourages them to preserve culture, language, and tradition.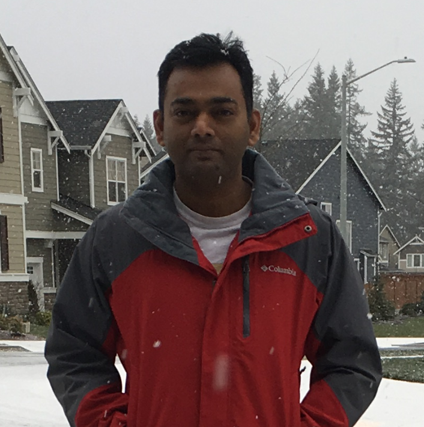 Biment Srivastav
Vice Secretary
Biment grew up in Bilaspur. He earned his B.Tech in Electrical Engineering from BIT Durg and M.Tech in Computer Technology from IIT Delhi. He currently works as a Senior Software Engineer in Microsoft. He lives in Bothell with his wife Kavita and daughters, Ishani(9) and Anisha(2). Biment is a foodie who loves to try out and cook all kinds of ethnic cuisines.

Shrishti Behal
Joint Secretary
Shrishti is from Bhilai and has a B.Com and PGDBA(Finance) degrees. She lives in Seattle with her husband Rahul. She likes to try out new recipes and exploring new places.

Sandhya Dewangan
Treasurer
A former faculty for Mathematics at a Govt College in Durg, Sandhya earned her M.Sc. Mathematics from RSU Raipur. She lives in Bellevue with her husband Ajay and son Ekansh.