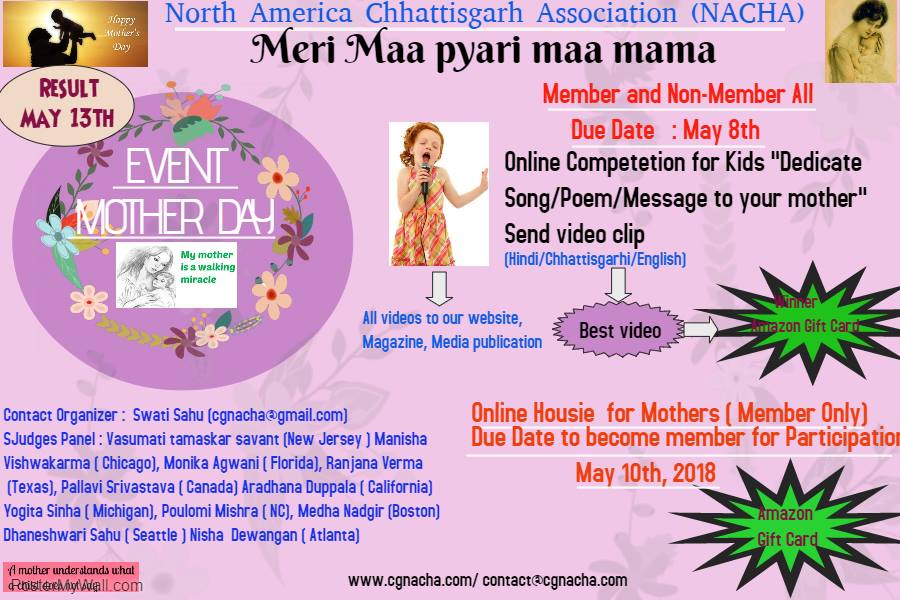 NACHA MOTHER'S DAY CELEBRATION
Nacha will be celebrating this Mother's Day as its first nationwide event. We request you all to participate.
The event is divided in 2 parts: 1st: Best video competition.
Kids are required to record/make a video of his/her singing/rhyme/message, which they want to dedicate it to her MOM. Send us the video at: cgnacha@gmail.com.
A panel of 11 judges from different chapters will judge to select the best video.
2nd: Online Tambola/ Housie (for Nacha paid Members only).
We will send one random number to each registered members via email and a lucky draw will be taken on 13th May!!